Le CILFA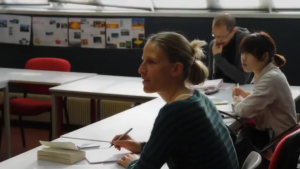 CILFA is located in Annecy-le-Vieux, between lake and mountains, in the heart of the French Alps, less than 40 km from Geneva.
Regardless of your nationality or level of French, CILFA offers courses and activities in French as a foreign language.
CILFA, Centre International de Langue Française d'Annecy (Annecy International Center of French Language) is a nonprofit according to the association law 1901.
It was founded in 1998 with the objective of teaching French as a foreign language to a non-French-speaking public.CILFA is registered as a « private higher education establishment » with the regional education authority of Grenoble under the number: 0741599L. Thanks to an agreement with the "Université Savoie Mont Blanc", since June 1999, CILFA has been an examination center for DELF and DALF exams. In 2017, CILFA's courses welcomed 241 people from 52 different nationalities with ages ranging from 18 to 79. For those who wish to participate, varied educational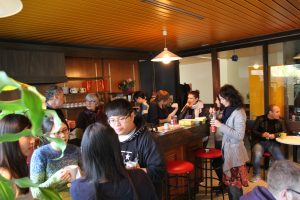 activities are offered by the CILFA teachers in order to open the language classes to the outside world: cultural visits, natural sites, introduction to French cuisine, exploration of Savoyard specialties, convivial evenings, coffee and travel discussions, coffee and discussions of current events, movie showings at the cinema followed by a debate, pétanque competitions, bike excursions, mountain excursions, lake cruises, etc. 
Watch several CILFA videos in 15 languages!