Free services and workshops
Cafeteria
All year round, CILFA offers students coffee and tea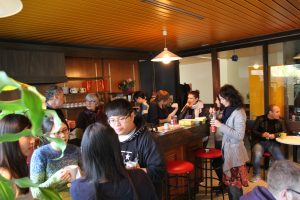 Tuesday and Thursday mornings in the cafeteria
to share a friendly moment.
Tutoring
If you experience any language difficulties,
a teacher is available for you.
(October to June – Mondays from 12:15 to 13:15.)
Phonetics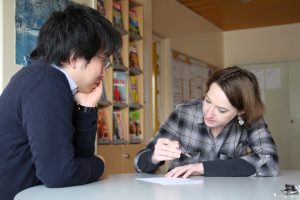 Pronunciation workshops are organised on Tuesday afternoons.
(October to June.)
Conversation
Discussion workshops are offered on Thursday afternoons.
(October to June.)
Library
All year round, you can borrow books appropriate for your level
(grammar and vocabulary books, easy-to-read French novels, etc.)
and DVDs with French subtitles from the school library.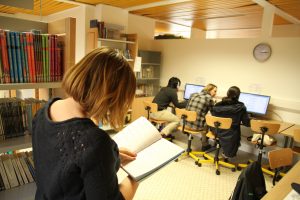 And more
All classrooms are equipped with video projectors
and Internet access.
WIFI is free for CILFA students.