PREPARATION AU DELF
Get ready for the DELF exams with CILFA!
Put all the luck on your side with CILFA's DELF preparation classes!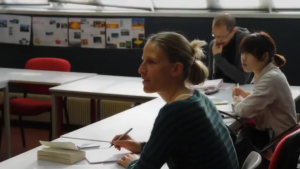 Since 1999, CILFA has been an exam center for the DELF and DALF exams. CILFA offers its expertise in preparing you for the DELF exam for levels A1, A2, B1 and B2, from October to June, every Tuesday and Thursday from 6:15 pm to 7:45 pm. All classes contain a maximum of only 12 people so that you can get the individual attention you need to be successful.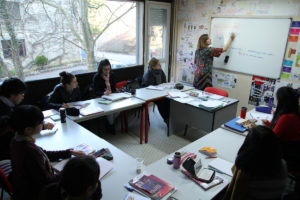 During the 3 weekly hours of class, you will have the opportunity to discuss the methodology of the DELF exams and to benefit from the advice from teachers who are themselves certified examiners and proofreaders of the DELF.
See you soon at CILFA!